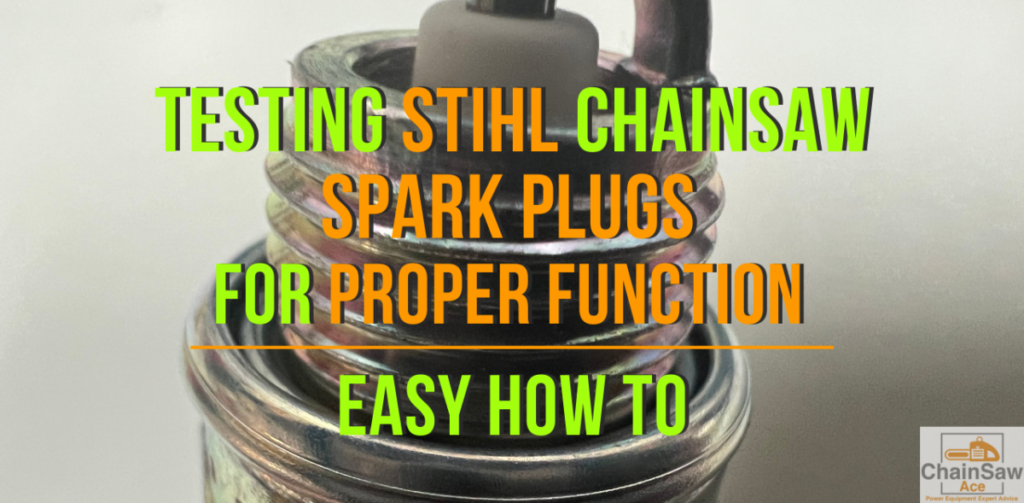 Chainsaws are powerful tools that make quick work of cutting through wood and other materials. One of the essential components in maintaining optimal performance in your Stihl chainsaw is the spark plug. Ensuring it functions correctly is crucial for a reliable and efficient chainsaw.
In this article, we will discuss the importance of spark plugs, how to identify potential problems, and how to test and replace them if necessary.
Importance of Spark Plugs in Chainsaws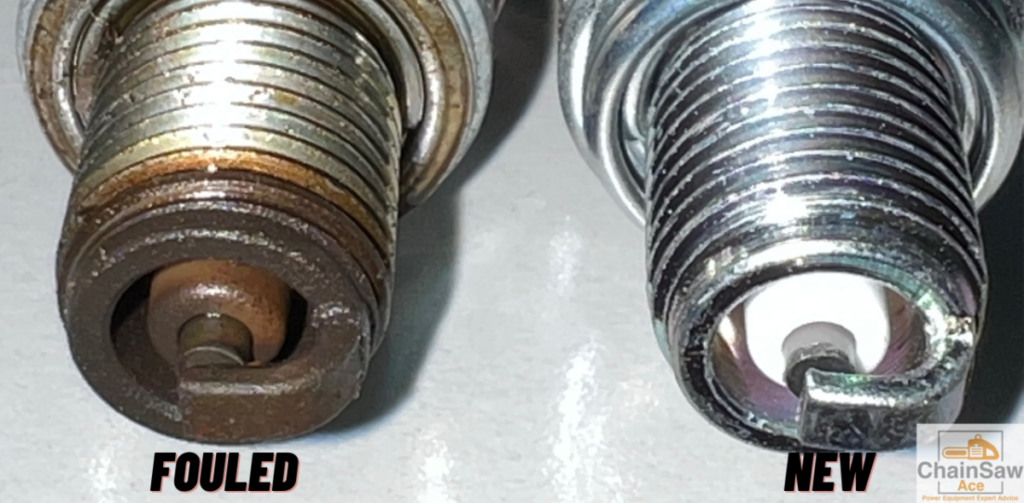 Role of Spark Plugs
Spark plugs play a critical role in the operation of a chainsaw's internal combustion engine. The plug ignites the air-fuel mixture in the combustion chamber, creating a small explosion that drives the piston, ultimately powering the chain around the guide bar to cut wood.
A malfunctioning spark plug can significantly impact a chainsaw's performance, leading to potential damage or even engine failure.
Common Spark Plug Issues
Some common issues with spark plugs include fouling, wear, and improper gapping. Fouling occurs when debris, such as oil or carbon deposits, accumulates on the plug's electrodes, causing it to lose its ability to generate a spark.
Wear can be due to the natural degradation of the plug's components over time, while improper gapping can result from incorrect installation or damage during use.
Identifying Stihl Chainsaw Spark Plug Problems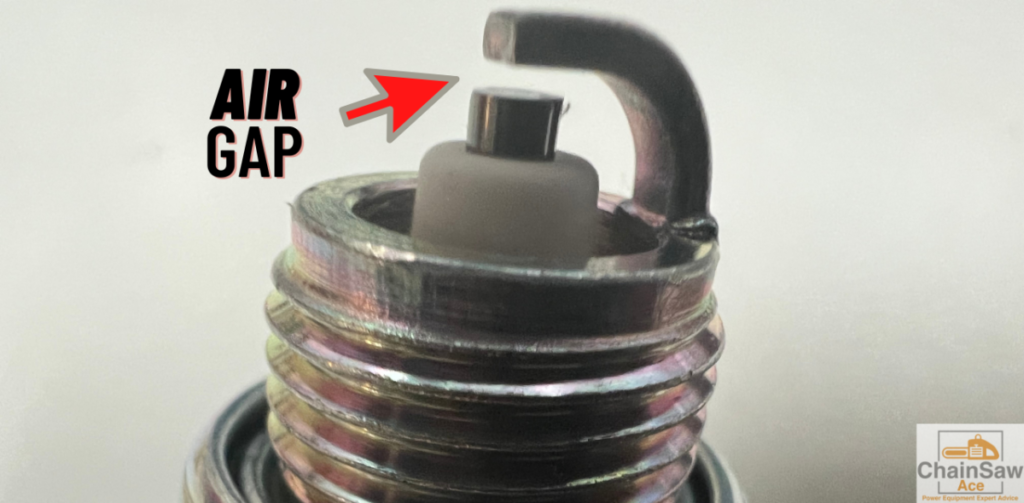 Visible Signs of Wear
One way to determine if your spark plug may be faulty is by visually inspecting it for signs of wear or damage. These can include cracks in the insulator, electrode erosion, or excessive buildup of carbon deposits.
Engine Performance Issues
If your chainsaw's engine is running poorly, losing power, or consuming more fuel than usual, it may be due to a faulty spark plug. These issues could also be caused by other factors, but it's essential to rule out the spark plug as the culprit.
Difficulty Starting
A chainsaw that is hard to start or won't start at all could have a spark plug problem. While other factors can contribute to starting difficulties, a non-functioning spark plug is often the cause.
Testing Stihl Chainsaw Spark Plugs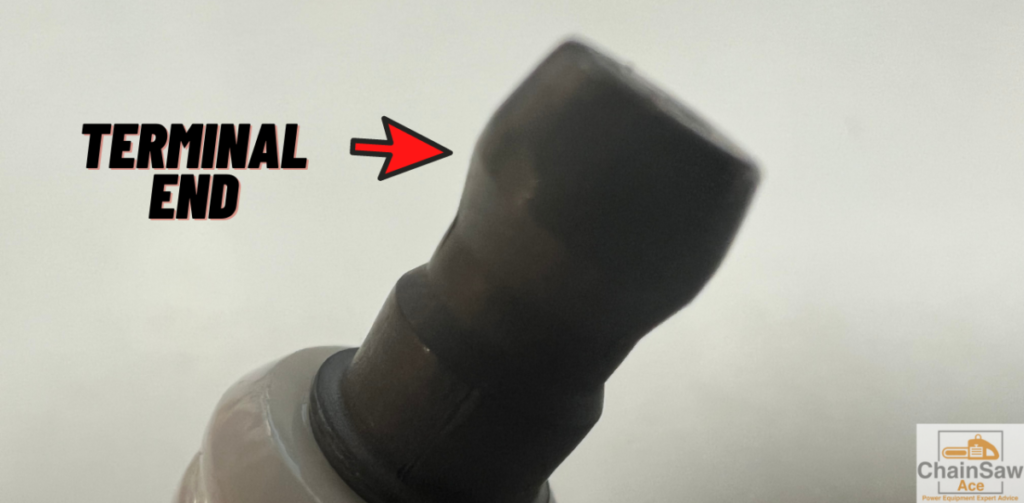 Removing the Spark Plug
Before testing your chainsaw's spark plug, you must first remove it. Ensure the chainsaw is turned off and cooled down. Then, disconnect the spark plug boot and use a spark plug wrench to unscrew and remove the plug.
Inspecting the Spark Plug
Once removed, visually inspect the spark plug for signs of wear, damage, or fouling. If you notice any of these issues, it may be best to replace the plug rather than attempt to clean or repair it.
Performing a Spark Test
A spark test is a simple way to determine if your spark plug is generating a sufficient spark. To perform this test, you will need an inline spark tester, AVAILABLE HERE ON AMAZON.
Now reinstall the spark plug and attach the tester between the spark plug terminal end and the ignition coils spark plug boot.
One attached, pull the rope, and look at the spark tester. If the tester displays spark, your ignition coil is working, which means the spark plug could be malfunctioning and should be replaced.
Testing with a Multimeter
Another method to test your Stihl chainsaw spark plug is by using a multimeter. Set the multimeter to the resistance setting, then connect the probes to the spark plug's center electrode and the threaded portion.
Please note that a properly functioning spark plug typically has a resistance value between 500 and 3000 ohms. As the spark plug gets older, it is still considered acceptable if its resistance value falls below 5000 ohms. However, if the resistance value of the spark plug goes beyond 5000 ohms, it is recommended to replace it.
If you do not have a multimeter, you can find one HERE ON AMAZON.
Replacing a Stihl Chainsaw Spark Plug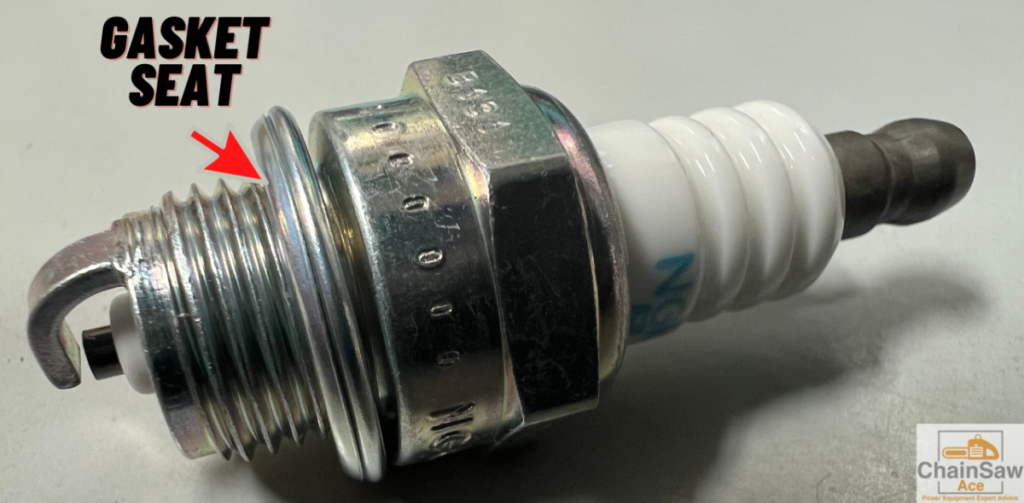 Choosing the Right Spark Plug
Selecting the appropriate spark plug for your chainsaw is crucial to ensure optimal performance.
Check out our Stihl Spark Plug Guide HERE to make sure you get the correct spark plug for your particular chainsaw.
Also, you can consult your owner's manual or contact a Stihl dealer to determine the correct plug for your specific chainsaw model.
Installing the New Spark Plug
Before installing the new spark plug, check the electrode gap using a feeler gauge and adjust it according to the manufacturer's specifications. For Stihl Chainsaws, the spark plug gap should be 0.020. Next, insert the spark plug into the engine and tighten it using a spark plug wrench.
Be careful not to overtighten, as this can damage the plug. Finally, reconnect the spark plug boot.
Wrapping Up
Regularly testing and maintaining your Stihl chainsaw spark plugs is essential for proper function and optimal performance. By identifying potential problems and replacing faulty plugs, you can ensure your chainsaw remains reliable and efficient.
Don't forget to perform routine maintenance on other parts of your chainsaw as well, and always follow the manufacturer's guidelines for use and care.
Be safe out there, and happy cutting!
Steven R
FAQs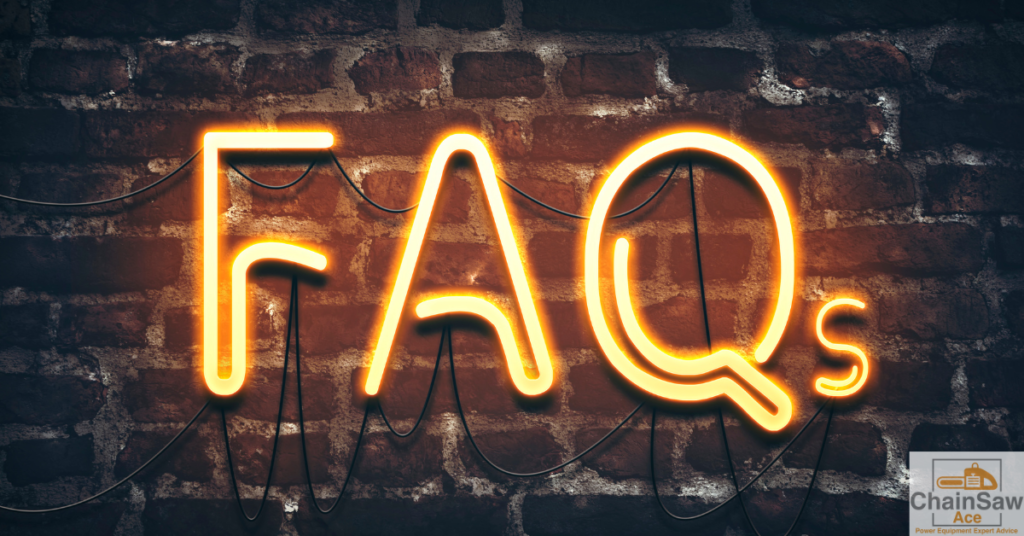 How often should I replace my Stihl chainsaw spark plug?
It's generally recommended to replace your spark plug every 100 hours of operation or once a year, whichever comes first. However, this can vary depending on your chainsaw's specific requirements and usage.
Can I clean a fouled spark plug instead of replacing it?
While it's possible to clean a fouled spark plug, it's often more effective and efficient to replace it. Cleaning may only provide a temporary solution, and the plug may become fouled again quickly.
What causes a spark plug to foul?
Spark plugs can become fouled by oil, carbon deposits, or a too-rich fuel mixture. Ensuring your chainsaw is properly maintained and using the correct fuel mixture can help prevent fouling.
Do different chainsaw models require different spark plugs?
Yes, different chainsaw models may require different spark plugs based on their engine design and specifications. Always consult your owner's manual or a Stihl dealer to determine the correct plug for your model.
Is it safe to use a non-Stihl spark plug in my Stihl chainsaw?
Stihl does not produce spark plugs, but they do suggest specific plugs for their chainsaw models. Each chainsaw has its own recommended plug, and it is advised to use the one specified by Stihl to guarantee the best performance and avoid any possible damage to your chainsaw.
You can view our Stihl Chainsaw Spark Plug Guide HERE to make sure you get the correct spark plug for your particular saw.